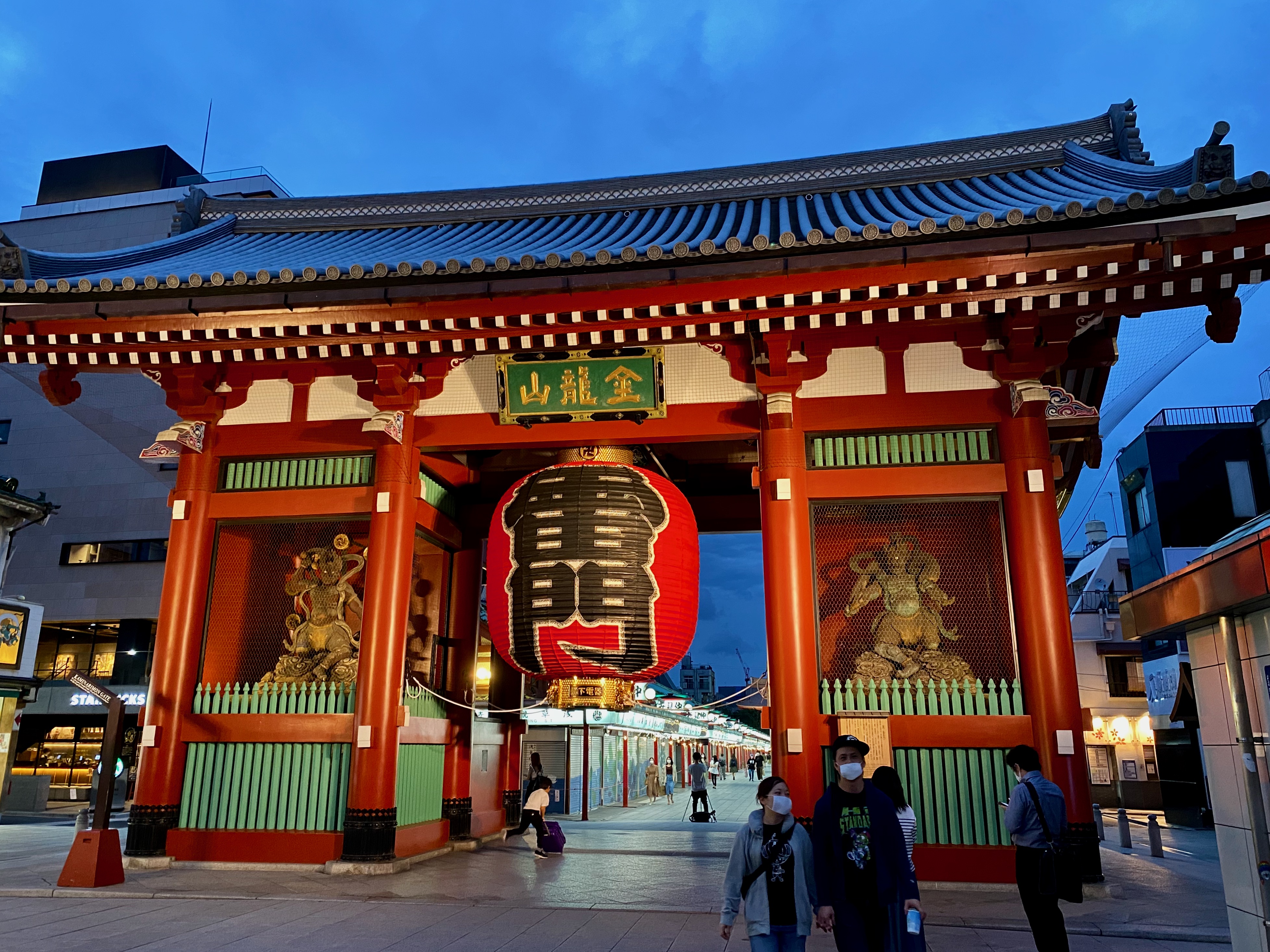 Sensōji
I wandered over to Asakusa shortly after the state of emergency was lifted for some yakitori and a drink. Also went by a cool wine bar, which served only Japanese wine. The wine was OK (which is high praise for Japanese wine), but the bar itself was pretty sweet.
It's shocking to be able to wander up and down Sensōji, particularly the shopping arcade, without it being absolutely swamped by people. I could have gotten an even quieter shot of Kaminarimon, but I just took this quickly in passing.
A fun moment in learning Japanese, way back when: I didn't realize it until I saw the signage in Asakusa station for the first time, but "Asakusa" and "Sensō" are two different readings of the same characters.
Published Jun 21, 2020
Tagged with: